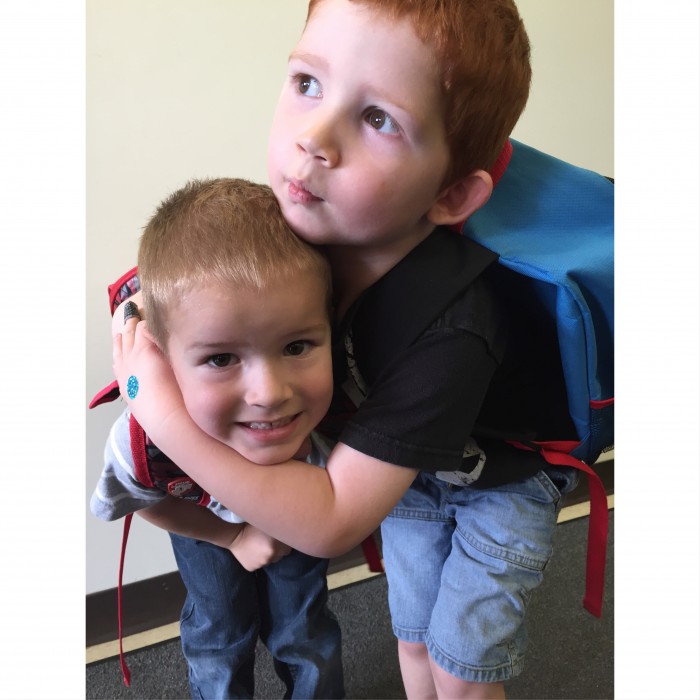 Preston's buddy Ronan has Cystic Fibrosis. I swear they're hugging in the above photo and that Preston doesn't have him in a headlock. He's a hugger, my son.
What is CF? Cystic fibrosis (CF) is the most common fatal genetic disease affecting Canadian children and young adults. There is no cure. (Find out more here.)
Every year Cystic Fibrosis Canada puts on a walk in many cities across the country. The mission of the walk to help all people living with CF by funding targeted world-class research, supporting and advocating for high-quality individualized CF care, and raising and allocating funds for these purposes.
The kids and I are participating this year with the 65 Ronan team and are looking to raise $150. If you'd like to help us reach our goal, head over to my fundraising page.
Thank you in advance!
Local people, you can also donate on Jeremy's page (our money goes into the same pot) or you can join the team!