Preston has a couple special little friends in his life, and one of them is Ronan.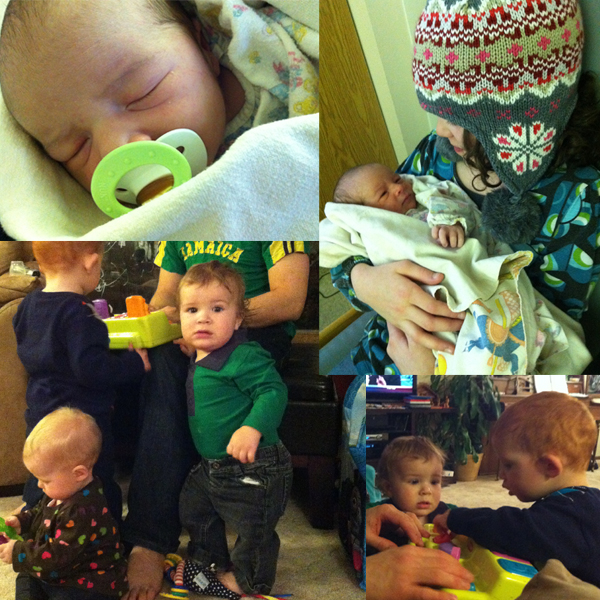 Shortly after Ronan was born in December 2011, he was diagnosed with Cystic Fibrosis. What is CF? Cystic fibrosis (CF), which affects the lungs and the digestive system, is the most common fatal genetic disease affecting Canadian children and young adults.
Ronan is kicking CF's butt, though. He apparently "shouldn't" be growing as fast and awesome as he is. You cannot tell, just by looking at him, that he has CF. He's not sickly. He's just an above-average 16-month-old.
The Great Strides Walk is an annual event held by Cystic Fibrosis Canada, and here is what their website has to say about it:
Cystic Fibrosis Canada is making great strides, because others take strides. Every year across Canada, friends, family and colleagues of Canadians with cystic fibrosis lace up their walking shoes to participate in the Great Strides™ walk, our flagship national fundraising event.

2013 marks the ninth year for the Great Strides™ walk in Canada. Year after year, volunteers make every Great Strides™ walk site family friendly and successful. Their dedication has helped the Great Strides™ walk to become our most effective fundraising event. Since the walk began in Canada, it has raised more than $16 million over the past eight years.

You can help us reach our 2013 national fundraising goal by participating in a Great Strides™ walk near you. By registering online you'll have the support of our interactive online fundraising tools and resources. Once you register, there are skilled Walk Coordinators for each site to support your fundraising efforts.

With your help, Cystic Fibrosis Canada aims to exceed its $3.4 million fundraising goal for the Great Strides™ walk in 2013. All money raised, through pledges and donations, will support vital CF research and care programs funded by Cystic Fibrosis Canada. We invite you to take strides against cystic fibrosis with us!
Venessa (my friend and Ronana's mama) posted something about the walk on Facebook and I was like, heck yes I'll do that! So, I'm doing the walk and collecting donations though their website. If you'd like to donate, there will be a button on my sidebar from now until the walk, or you can click on the one below: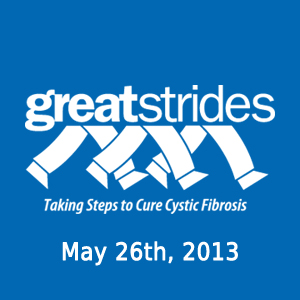 My goal is low, only $100. So, even if you donate five bucks or something, that would be awesome.
All money raised through pledges and donations is to support Cystic Fibrosis Canada in its mission to find a cure or an effective control for Cystic Fibrosis. Your support will enable them to provide the highest standard of CF research, care, and advocacy to those who fight this deadly disease (like Ronan!), and their families.
There are walks all across Canada, so if you'd like to be involved in one, just head on over to their website. Click on Find a Walk, then your province, then the city closest to you. (Here is the link for the States.)
Thank you for your support. Let's help take steps towards a cure!