Does anyone else's brain automatically go to that Fountain Tire "Going to Winnipeg" commercial any time you travel somewhere? Maybe just Canadians? Maybe just me?
Alrightythen.


Anyway, I'm going to Haiti on Sunday with a group of people mostly from the church I work at/attend. Eight of us are heading to Haiti ARISE in Grand Goave, Haiti.
I'm excited and nervous and it really doesn't seem real. I know that will change the second we land in Port Au Prince. Noah is stoked to spend some time at home with the kids; his dream job would be stay-at-home dad. He'll get to do the school thing, meet the girls' teachers, be able to drop Preston off at and pick him up from preschool (and see him in that environment), and all those other daily things. I'm going to try to just not think about the fact that I'm an ocean away from all of them.
I've given Noah all my internet passwords (and my internet will) as well as my life insurance info, you know, just in case I die there. Because it's best to be prepared, right? Right. He thinks I'm crazy, but that's not really unusual. I'm not preparing for my death just because I'm going to Haiti specifically. I'd do the same if I was going to Scotland or Barbados. I've given him a few other incase-I-die instructions as well, because seriously. Remember to water my plants, ok Noah? Oh, right, and take care of those three little gremlins.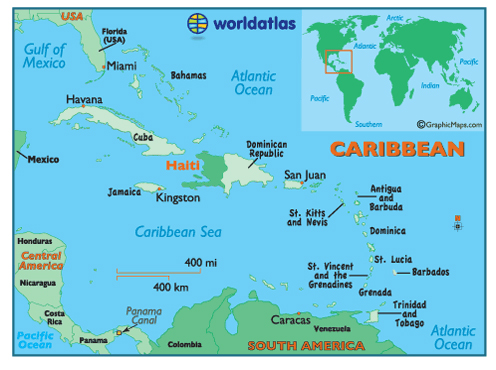 If you're not familiar with Haiti, it is located a mere 400 miles off the coast of Florida, and is the poorest country in the western hemisphere. Haiti shares an island with the Dominican Republic. A few quick facts:
80% of the population lives below the poverty line
40% of the population is un-employed, more than 2/3 of the labour force are unskilled and do not have formal jobs
4 million are malnourished
Chronic malnutrition kills one in five children under the age of five
52.9% of the adult population is illiterate
62 years of age life expectancy
half the population practices voodoo
One in five children is a restavek. Restavek is a Creole term that means "to stay with" but this is, in reality, a child slave.
If you'd like to know more, you can visit Haiti ARISE's location page or the CIA World Factbook.
Haiti ARISE was founded in 2003 by Marc & Lisa Honorat. Marc was given away by his parents at five years old. It wasn't till he was 12 that he was rescued by his brother and put in a children's home where he got to go to school for the first time. He knows too well what Haitian children face.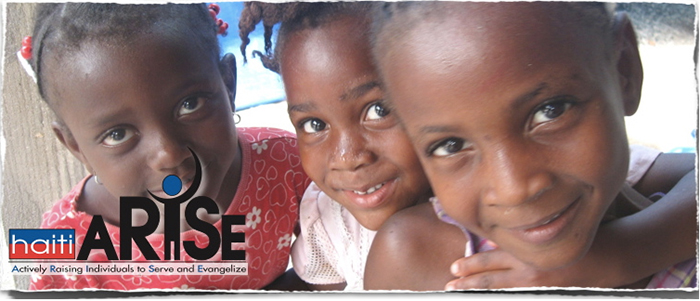 Haiti ARISE's mission:
Our determination is to raise up godly leaders in Haiti through education to strengthen their families, neighbours and country, bring relief to poverty, stimulate the economy, and to preach the Good News so that lives will be saved and hope for a strong future will be given to Haiti.
Our team is not going there with our own agenda, to get them to do things our way. We're going there to do what they need done. We've partnered with Haiti ARISE since 2009 (I think?), sending a team about once a year. Why do we travel there rather than just throwing money their way? Because we want them to know we care. That they're loved. That we want to partner with them in tangible ways, as well as financially. Also, because they want and need us to come. (See video at the end of the post to hear why.)
The relief organizations that went to Haiti after the earthquake built "houses", which were basically just tents and plywood boxes. They're great in the short-term, but five years later those "houses" have either worn out or been eaten by termites. Those people are back to where they came from: homeless. Haiti ARISE builds earthquake-proof brick houses, which cost about $6,000 each. The program is called EachOne BuildOne. This is only one of Haiti ARISE's programs. They also have a technical school, a medical clinic, a primary school, a bible college, a church, a goat farm, and a food distribution program. They desire to feed into their community and their country, tangibly and spiritually. Many of their buildings were destroyed in the 2010 earthquake (including a building that took five years to construct and was completed mere weeks earlier), but they've rebuilt and haven't stopped.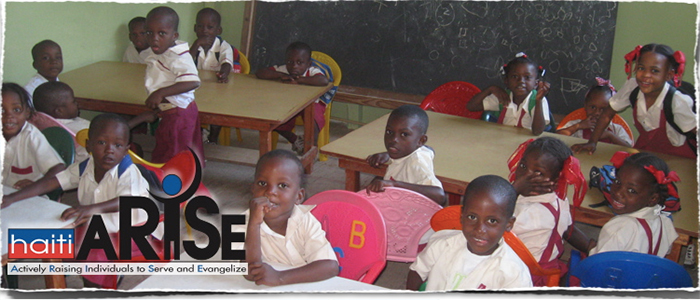 We're covering the cost of our travel and accommodations ourselves, but if you'd like to partner with Haiti ARISE, you can do so by:
You can also follow them on Facebook and Twitter.
Also, many Haitian women and children are trafficked into the Dominican Republic. My sister-in-law Teresa founded a charity, Hope Aglow, that partners with existing charities in the Dominican Republic. Their mission is to come alongside those who are committed to ending modern slavery.
Another one of my sisters-in-law, Laura-Mae, worked in an orphange in Haiti nine or so years ago and gave me some advice: prepare to feel angry upon returning to normal life, and to try to combat it the best I can. I'm taking that advice to heart and will do my very best to follow it. I know that anger and frustration will be an understandable reaction coming from a third-world country to my cushy first-world life, but all I can to is help those who are trying to make Haiti a better, stronger country.
Marc was in Saskatoon a couple weeks ago and we shot this video with him, a quick update on what is currently happening at Haiti ARISE:

(the uncut version of that interview is here)
If you'd like to partner with us/Haiti ARISE, thank you in advance! And please send us prayers/happy thoughts that we will be useful while we are there, and that all of us will come back alive. (I'm kidding about that last part.)(Except I'm not.)(Stop laughing at me.)
If you'd like to follow along with us while we're there, you can do so here. We'll do our best to keep you updated.
Also, I'm going to enjoy the stifling heat there as much as I can, because I'm assuming I'll come back to s**w.
all photos courtesy of haiti arise