1. My sister came to visit. I love, love it when family comes to visit. We've had various family members visit so far this year, but this past week it was my sister who came. I hadn't met her boyfriend yet, so meeting him was pretty cool. I liked him already from what Erica had told me about him, but meeting him made me like him even more. He's Uncle Zakir already, whether he's used to the title or not.
2. I got a new tattoo. I love being tattooed. Seriously. I mean, it hurts, obviously, but it's a good kind of pain. If I relax my body completely, it hurts less. I know it's weird to enjoy pain, but I do.
When we were kids, my and my sister's favourite book was Love You Forever by Robert Munsch. In it, there is a song that pretty much everyone knows.
I'll love you forever
I'll like you for always
As long as I'm living
My baby you'll be
So Erica and I got the first two lines, one tattooed on each of us. According to her, our mom told her that Love You Forever was the first book I ever read to her, which is pretty rad.
3. Marc Honorat from Haiti Arise spoke this past Sunday at the church I attend. I went to Haiti last fall, and as soon as I heard Marc's voice I was instantly taken back to that time, and I realized how much I miss it there. I thought that getting there would be the hardest part, but I was wrong; leaving Haiti was the hardest part. I plan to go back, and I'm bringing Noah with me this time.

4. We had what might be our last backyard fire. I'm not stoked it might have been our last, I'm just thankful for it in general. I love when we spend family time outside. And fire-roasted hot dogs are better than any other hot dogs. And because s'mores are the best things ever.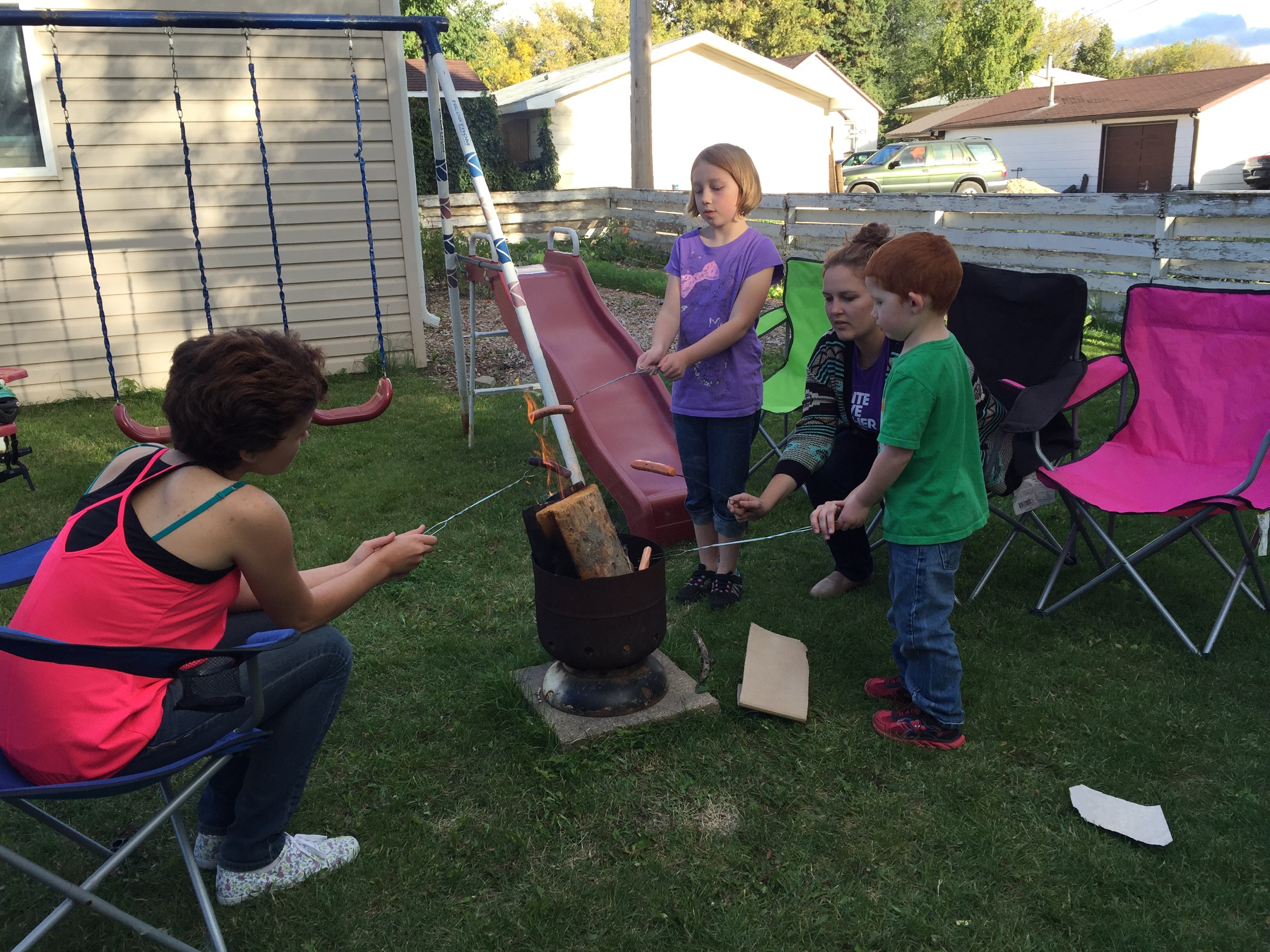 5. The X-Files. I know, a TV show is a stupid thing to be thankful for, but it's my escape. Sometimes fiction is a solace from reality.
Schmutzie created Grace in Small Things to wage a battle against embitterment.