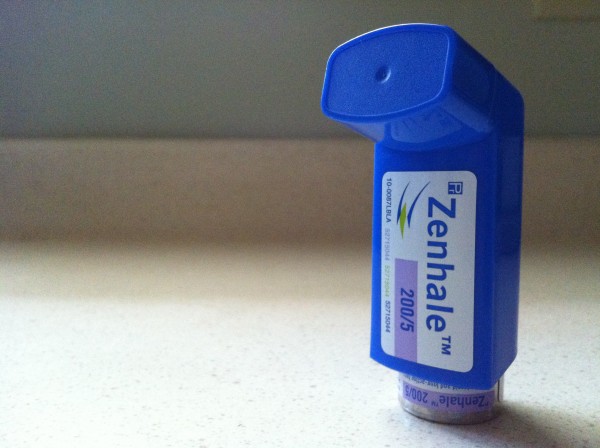 I've had this phlegmy cough since the spring, and a couple months ago it added a super-fun wheezy sound when I breathe. I didn't think much of it, as we all had a cough in the spring and I was told twice that it was nothing.
Last night, though, I couldn't sleep because I couldn't breathe. Part of me was terrified because a friend of mine died when she just quit breathing, but part of me was like, stop being such a pansy, you're fine. Now go to sleep!
I figured I should go back and get checked out again. When I called Noah after the appointment to tell him that my old Chinese doctor friend had diagnosed me with Asthma, he started laughing.
"Did you get an inhaler? Wow. Add that to all those other nerdy things you do, and you're now a super-nerd." And then he laughed again.
In his defense, it's really not that bad, and compared to all the other crap we've been though in the last two years, this is but a drop in the bucket. It's one thing after another with me, apparently, and it's really getting quite hilarious at this point.
Add five more points on the nerdometer for me.