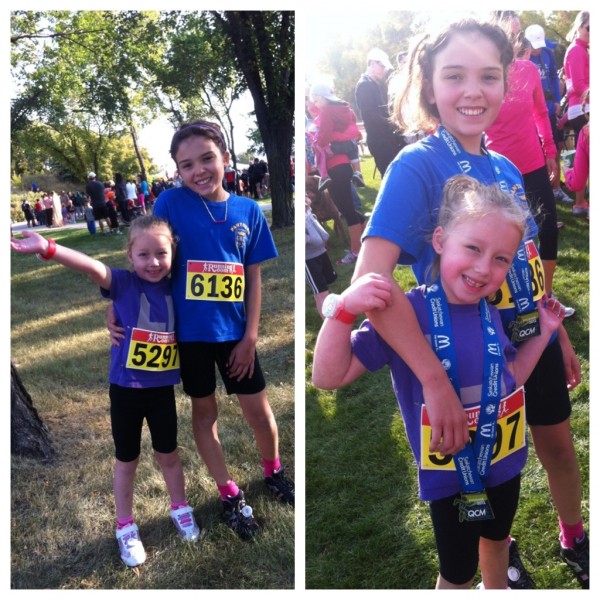 Before and after the Queen City Marathon this morning.
The girls ran in the 3k Mini Marathon this morning. We had a slight glitch in the morning when we realized that we'd forgotten my and Liliana's runners. Whoops! A quick trip to Walmart solved that problem.
Kaylie was in the 11-17 category and had a time of 15:42. She placed 71/111 overall, and 16/43 in the female category. Her time last year was 16:11, and in 2010 was 16:59.
Liliana was in the 5-10 category and finished with a time of 26:30. She placed 270/279 overall, 160/167 in the female category. But she FINISHED. And that is all that matters when you are five and it is your first race.
I'm quite proud of both of them.