I don't understand how it is already September. I am not ready. Although I did spend $153 on school supplies yesterday, so maybe I'm a little bit ready.
I was in a foul mood yesterday. The foulest. But then my husband came in and said something about there being another pumpkin, and that it was living on the other side of the fence.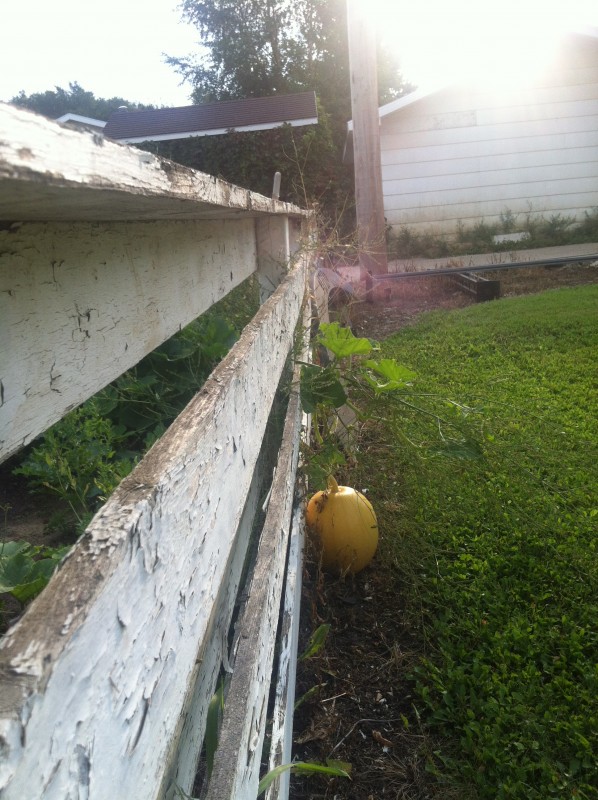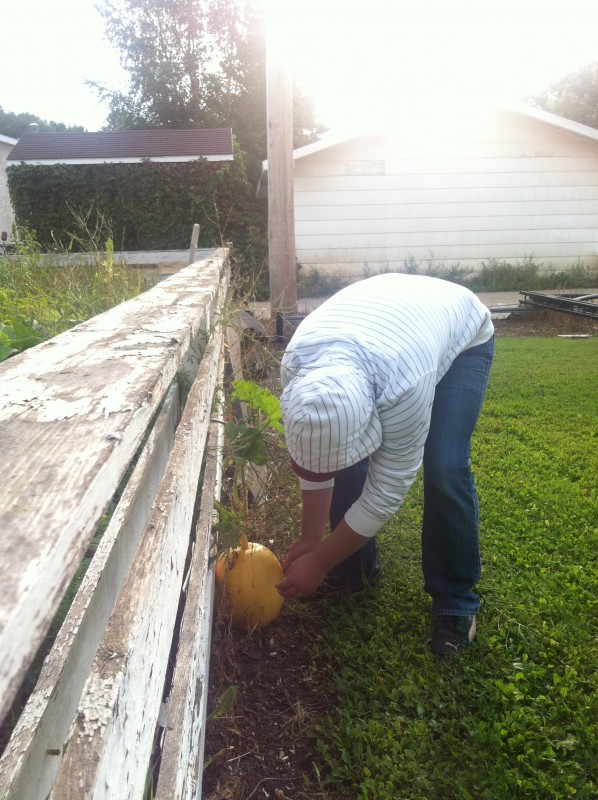 I walked outside and instantly my mood changed. It wasn't because of the pumpkin (he is the pumpkin-lover), but it was being outside. For some reason it had an instant calming effect. It was wonderful for the people who are forced to be around me on a regular basis.
As much as I've been whining about September, I am actually looking forward to it. And have enjoyed the first couple hours of it, even though it's 9am and I've already been awake for 3.5 hours. (BABIES!) And I've been to work and in my garden already.
I'm looking forward to the girls going back to school (they need something to occupy their brains). They start on Wednesday. Wednesday will be a good day.
Their swimming lessons also start on Wednesday. I signed them up for the twice-weekly lessons (at the same time!) because I am self-destructive and because I thought maybe it would help Liliana to finally pass her first level if she had more weekly time in the pool, instead of an entire week between lessons. (She also needs to learn to obey her instructor.)(Her kindergarten teacher is sure in for a treat!) And their gymnastics (Kaylie) and ballet (Liliana) start next Saturday, although they're going to miss their first lessons because we're heading to Regina for the Queen City Marathon that day.
So, September will not be so bad. And I really like the beginning of a new month. A fresh calendar page. A fresh pair of contacts. A fresh monthly resolution. A fresh school year. A fresh season. (In our house, seasons run a little differently than they do on the calendar.)
So maybe you can wake me before September ends.